Polaris Marine Group is committed to the health and safety of our personnel, environmentally sustainable work practices, and providing our customers with high quality service to best meet their needs.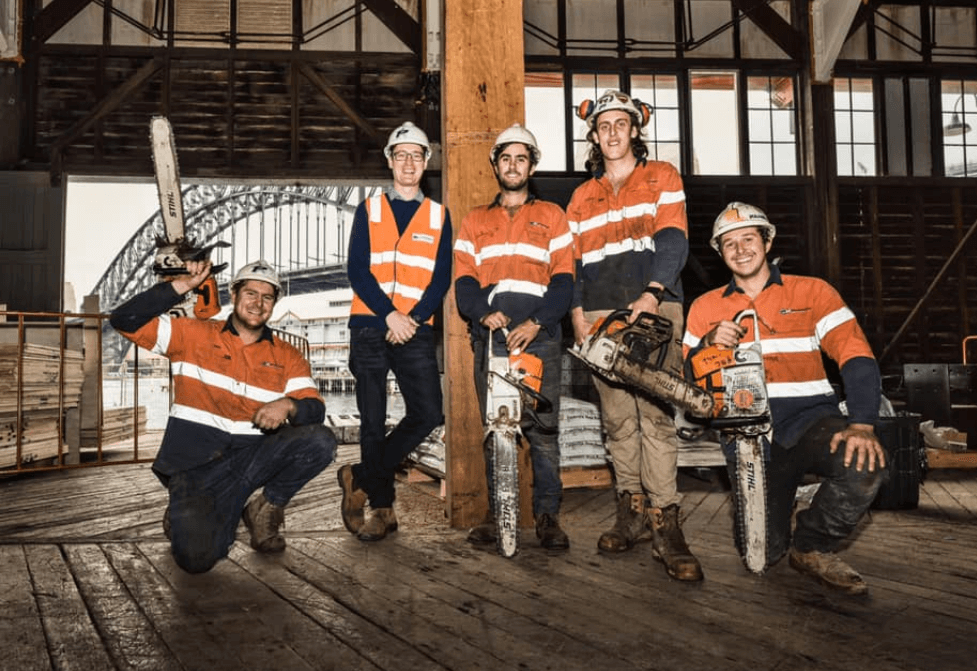 With over 35 years of operational experience in the marine industry throughout Australia, the Polaris Marine Group provides a wide range of services and continues to expand by broadening its fleet of tugs, barges, workboats and cranes to meet its clients' needs. Polaris Marine Group is 'leading the way' in an ever-changing marine environment. In 2019 Polaris Marine Group acquired the assets and marine maintenance contracts belonging to Waterway Constructions Pty Ltd in New South Wales that underpinned the next phase of business expansion into the marine construction and asset maintenance sector. Polaris Marine Group's expanded capabilities now include marine infrastructure & asset maintenance, bridge & wharf construction, piling and sheet piling and specialised crane barge hire. The Polaris Marine Group will continue to execute a longterm sustainable growth strategy based on targeting those markets best suited to our operational capabilities. The extensive experience, skills, and knowledge of the management team is at the core of this growth. Our personnel are always ready to tackle their next project with the utmost skill and professionalism.

Quality, Health and Environment
In 2019 Polaris Marine Constructions was formed after an opportunity was taken to acquire assets of the former marine construction company Waterway Constructions.  Along with the transfer of key personnel, a rich culture of history built over decades of experience was added to the company structure seeing the formation of the Polaris Marine Group.  The Group strives to promote good working relationships with clients, provide innovative solutions to any problems as or before they occur, and genuinely attempt to streamline operations by encouraging thinking outside of the square.  Based in Rozelle, Sydney, Polaris Marine is positioned with 200m of Sydney Harbour waterfront where our depot and executive offices are located.  The Polaris Marine Group also maintains offices and conducts activities in Victoria, Tasmania and South Australia.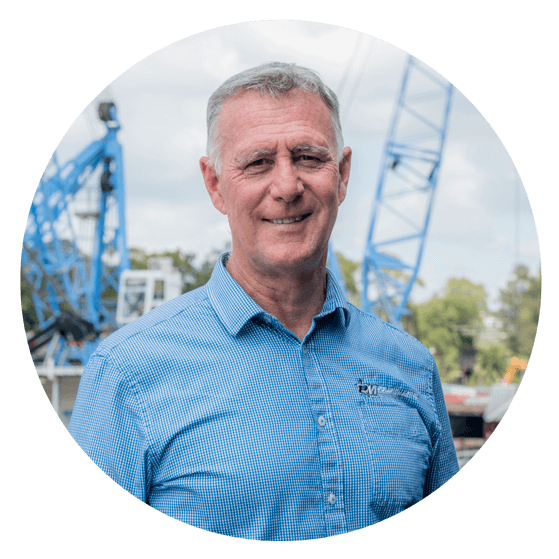 Brad Hosemans
Chief Operating Officer – Brad Hosemans.
With over 15 years in the marine industry, Brad has been with Polaris Marine since 2011. Brad is responsible for the overall management of the company including overseeing management teams, resources and asset management, and optimal project service delivery. Brad has hands on experience as a qualified Master 4 and MED1 in offshore/inshore towage and salvage. Previous management roles have encompassed long term business directorship and management including local government. As a previous Polaris Marine Operations Manager Brad has extensive personnel management experience and project delivery. Brad holds a Diploma Applied Policing Management (CSU).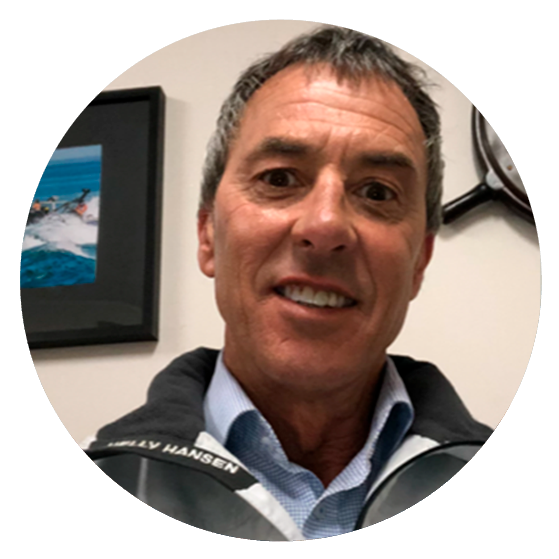 David Guillot
David has in excess of 34 years of experience in the marine industry, as an owner operator. Along with representing the Board in steering the Polaris Marine Group's direction, David is also the Managing Director Corporate Alliance Enterprises Pty Ltd, Mutual Alliance Pty Ltd & Polaris Marine & Polaris Marine Constructions. As part of representing the fishing industry David is also a Director of SETFIA (industry body for South East Trawl Fishery)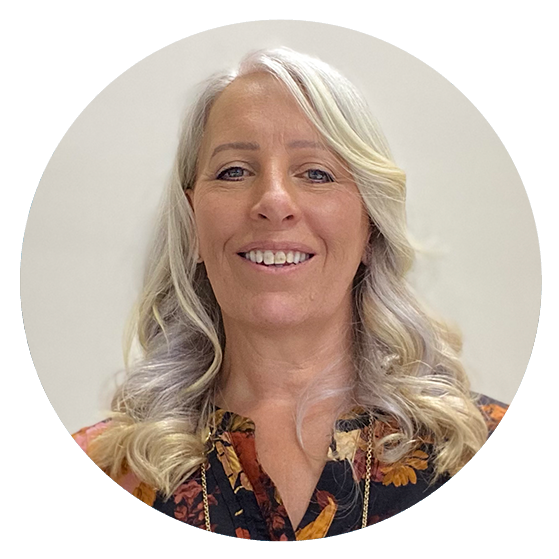 Shelley Guillot
Shelley has 14 years of experience of Accounting and finance within the Marine industry and Property Market. Shelley co-ordinates all the accounting and payroll procedures within the Company. Her responsibilities cover all aspects of payments, tax preparation, lodgement and financial reporting and reports directly back to the Directors and Shareholders. Shelley is also the Finance Manager for Corporate Alliance Enterprises Pty Ltd and Mutual Alliance Pty Ltd, is actively involved in Local Community Groups and sits on several Executive Committees as Secretary and Treasurer.
Andrew Cruikshank
As a qualified shipwright, welder, Master 5, MED 2 and studies in maritime logistics, Andrew has had extensive and broad experience over his 20-year career on Sydney Harbour and Pittwater. He is proficient in the building, maintenance and survey requirements of all types of vessels and materials. Andrew has now turned his expertise to the management of people within the maritime industry and having previously managed boatyards, large commercial projects, crewing, contractors and vessel maintenance programs.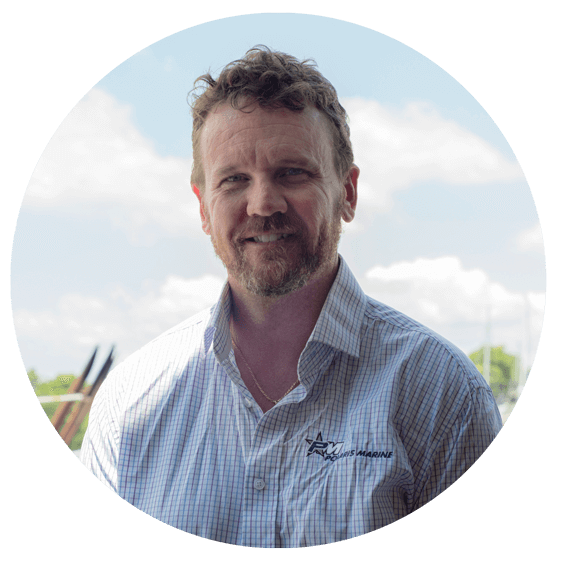 Steve Kennedy
With over 20 years of experience in the marine industry, Steve is highly experienced in the area of offshore towage, crew and vessel management and offshore project delivery. Steve holds qualifications as a Master 4 and Engineer Class 3. He has extensive specialist experience in offshore projects, dredging, marine construction projects and offshore towage. Steve is the primary contact for Polaris Marine's interstate operation. For several years now Steve has managed vessel placements, crewing and successfully overseen the ongoing management of the vessels plying trade between Tasmania, King Island and mainland Australia.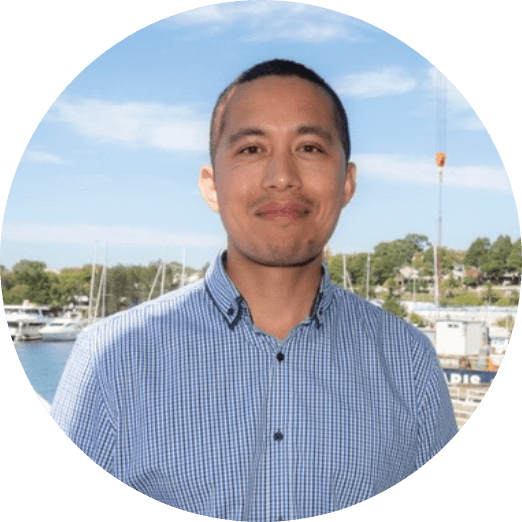 Alex Shrestha
Alex is a Financial Accountant with 6 years' of experience in Financial Services, FMCG and Marine industry. He holds a Bachelor's Degree in Business and is currently pursing Chartered Accountancy. Alex is involved in overseeing the financial accounts and is responsible for analysing, interpreting and reporting on financial matters to the Management.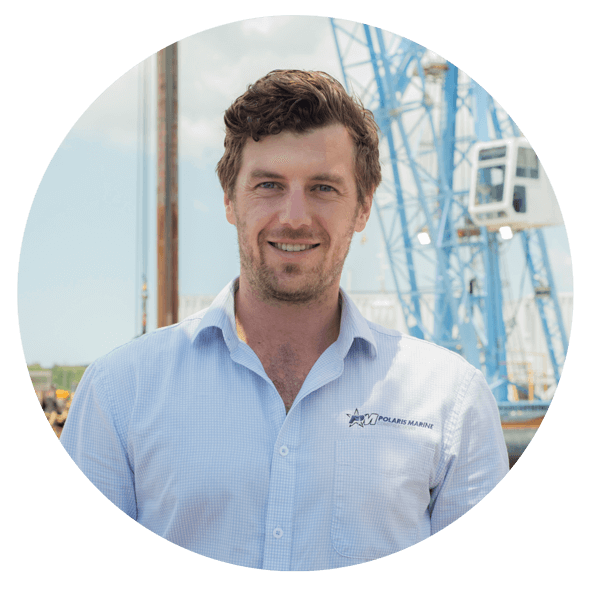 Dane Pettiford
A Civil Engineer, Dane has been working in marine construction for 9 years. Through this period, he has been involved in both large and small scale marine construction with a particular affinity for timber jetty, marine piling and reactive repair construction. Within the PMC business, Dane is responsible for the overall resource management and planning, workflow forecasting, and for leading the operations team in both project tendering and delivery.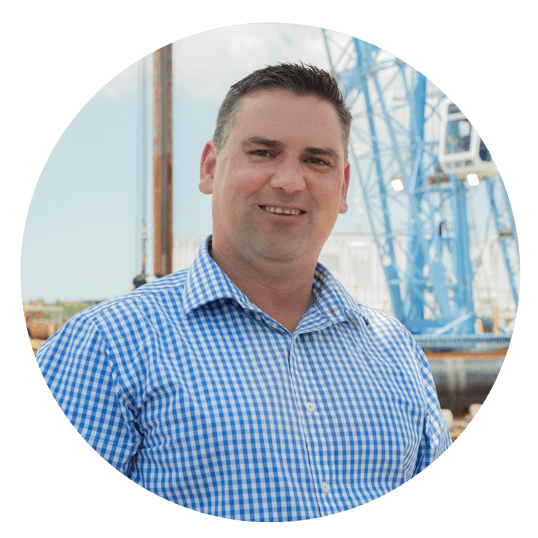 Stephen Richmond
Stephen has over 15 years of commercial marine experience both as a seafarer & marine manager delivering a wide range of large-scale marine infrastructure projects. Stephen supports an additional skill set of associated ancillaries to the marine industry such as; Associate Diploma in Work Place Health and Safety; Associate Diploma in Business and Marketing; DPA (Designated Person Ashore ISM Code); Class 1 Quarantine Endorsed and a range of high-risk work certifications. Stephen also has extensive marine fabrication, design and engineering experience.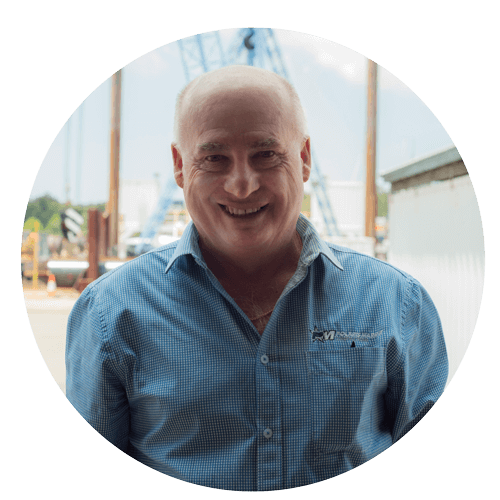 David Mitchell
Maintenance Works Supervisor
One of the most experienced and knowledgeable maritime construction professionals on the Harbour. Dave has operated on Sydney Harbour and the East Coast of Australia for nearly 44 years as a construction supervisor and as a Bridge and Wharf Carpenter. His knowledge in this industry is exceptional.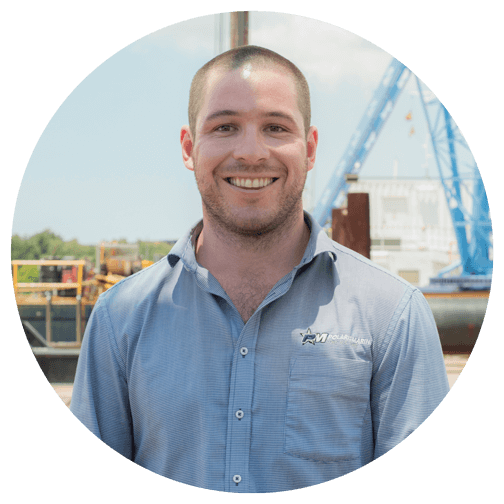 Nathan Herbert
Nathan is a Civil Engineer with 9 years' experience in maritime construction and project management, including 2 years spent working on pile-driving and dredging projects on the West Coast of Canada. He has worked on a range of technical marine infrastructure projects, including managing the Sydney Ferry Wharf Upgrade Program for the last 3 years. Nathan has extensive experience in marine piling, dredging, maintenance, heavy lifting, demolition and all manner of maritime structures and construction techniques.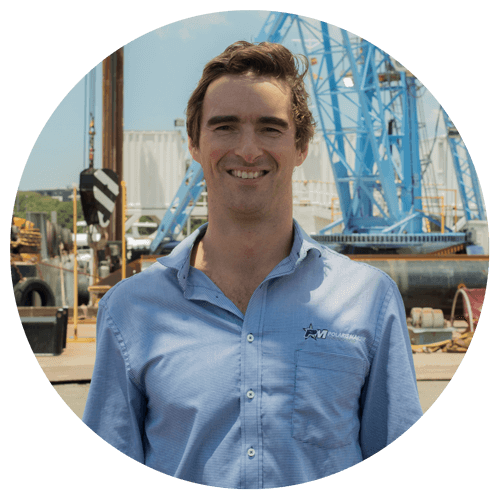 Richard Breheny
Richard is a Chartered Civil/Structural Engineer with 12 years' experience in design, project engineering and project management. Richard's maritime experience includes design and maintenance rehabilitation projects for timber jetties, dry docks, bulk liquids berths, export wharves, and cargo wharves. He has extensive experience in site-based project engineering roles on both brownfield and greenfield projects.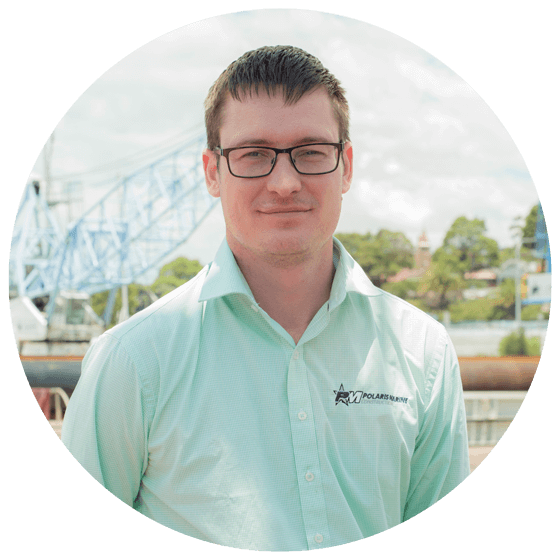 Ken Sutton
Working in construction for 14 years in a variety of roles, Ken has valuable extensive experience in Civil Engineering particularly in the construction and remediation of structures. In recent years Ken has Project Managed the Pier's Restoration at Pyrmont Bridge, Darling Harbour and the Walsh Bat Arts Precinct Wharf Remediation Project both of which are heritage listed. Ken holds a BSc (Hons) in Construction Management and Engineering and a MSc in Construction Project Management.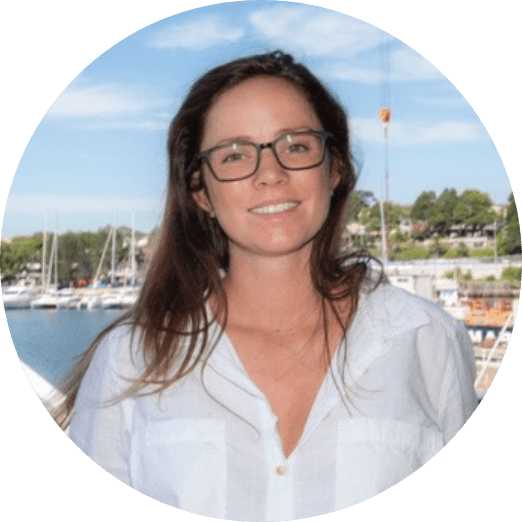 Tora Greiff Kallentoft
For over 3 years, Tora has been in marine construction, design, engineering and management. Notable projects include the design and construct of Cockle Bay Boardwalk 17/18 and HMAS Waterhen & HMAS Creswell 18/19. For the past year, Tora has been working in maintenance, managing smaller projects around the harbour for TFNSW and PANSW.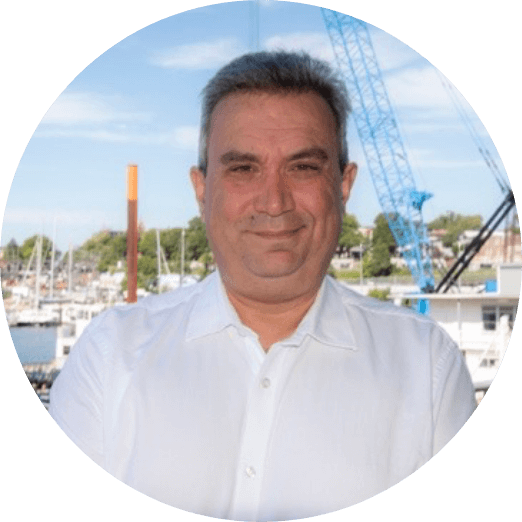 Dean Marando
Dean Marando is a CPA Qualified Account with several years of extensive accounting experience including financial reporting, process improvements, business analysis, compliance and audit. Dean has been with Polaris Marine Group since August 2019 and has successfully established and developed the Finance Department for Polaris Marine Constructions since its commencement of trading on the 1st November 2019. With proven leadership Dean has had the opportunity to work for major corporate companies both Australian and global where he has gained a wealth of knowledge and skills to deliver positive business outcomes with a focus on providing exceptional customer service.

Get in touch with
us and we'll

help you!
If you need to tow it, show it, build it, push it, deliver it, lift it or salvage it over water; please complete the form opposite, and one of our team will be in touch.